Cluster training allows local settings to get together to share the cost of an in-person, three hour training workshop covering any of our music programmes. This motivating and energising training is a great opportunity to network with your local peers and gives participants the confidence to take the lead when they return to their setting, sharing what they have learned and implementing exciting new music activities. Cluster training can also be funded by a local authority.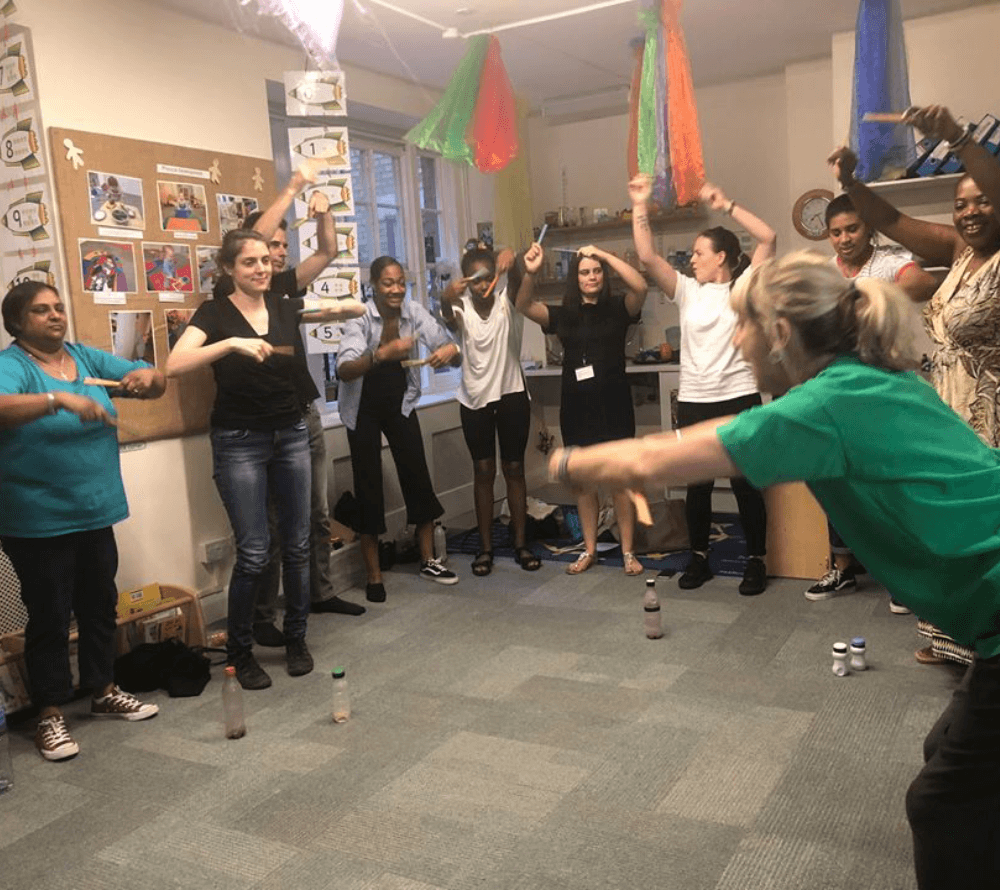 What to expect
Boogie Mites training covers the why and the how of active music-making. In a hands-on, active session you will:
Explore neuroscience evidence linking music to early years development
Discover how music supports learning across the EYFS
Have fun singing, dancing and drumming as you learn new songs
Gain ideas for easy to make instruments and props
Discuss intent, implementation and impact planning
View an
example training workshop format
. For more information and to discuss training options, please complete the Training Enquiry Form.
Age and Topic Specific
Training can cover any one of our 7 programmes:
Fill out the Training Enquiry Form and we can help you choose the best programme to meet the needs of your organisation.
Northumberland County Council gets school ready!
Northumberland Early Years Advisory team wanted to support settings with developing children's pre-phonics skills. Boogie Mites were asked to lead cluster training around our School Ready Programme with participating settings funding training with their EYPP budget. Of the 50 practitioners attending, 95% felt that they had gained a better understanding of how music supports Letters and Sounds Phase 1, more than 90% felt confident to deliver the programme in their settings and 100% felt that the training had been valuable.
Read the full case study here.
Now it's your turn! Complete the Training Enquiry Form and start your Boogie Mites journey.
"This course has really given me the opportunity and tools to bring music back into the classroom with purpose. Learning through music now has a completely different meaning for me."
The training day really opened our eyes to how exciting and fun it can be for the children to learn letter sounds, rhythm and rhyme, improving speech and gaining more confidence as part of a group activity. I'm so glad we were able to have this opportunity to attend the training day.
The very next day after my first session of Boogie Mites, I was teaching staff and children the songs we had covered. The children loved '5 Little Fish' and learnt it within a couple of sessions. It captures their imagination and holds their attention for more than any other song we have played.
Find out about practitioner training