Boogie Mites can work with your training team to equip them with the knowledge and resources to lead internal training covering your chosen music programmes. Our training materials, branding and parent education resources, give you the tools to embed inspiring music-making across your organisation and to manage the quality of provision going forward.
It can also be an opportunity to expand the horizons of your senior practitioners, giving them unique training and project leadership experience. Boogie Mites has delivered train-the-trainer projects for Bright Horizons, Co-operative Childcare, Kiddi Caru, Hungry Caterpillar, Action For Children, Eduko and more.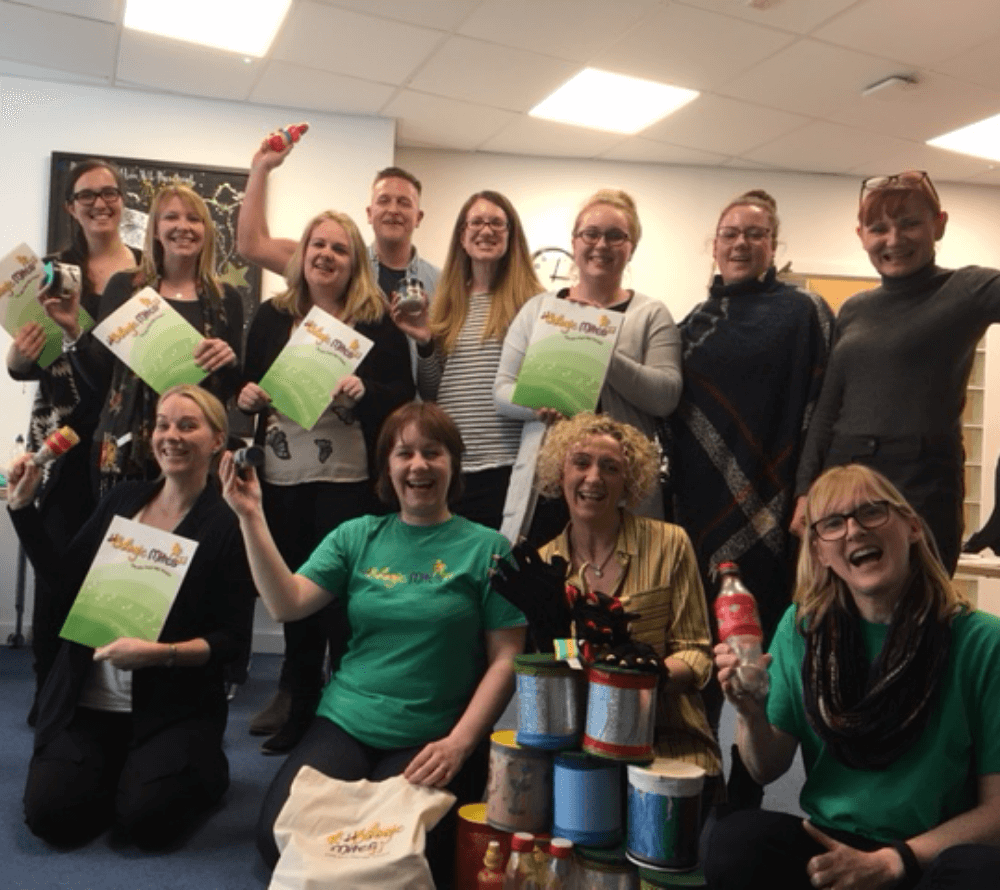 What to expect
Each train-the-trainer project is tailored to the organisation and we work with you to determine project aims, timeline and structure. A three hour training workshop for trainers gives them the knowledge, confidence and resources to lead training for their practitioners covering:
Neuroscience evidence linking music to early years development
Studies that show how music supports learning across the EYFS
All of the songs and linked activities in the programme
Intent, implementation and impact planning
Get in touch to explore whether the train-the-trainer option is right for your organisation.
Age and Topic Specific
Training can cover any one of our 7 programmes:
Fill out the Training Enquiry Form and we can help you choose the best programme to meet the needs of your organisation.
Join the music champions
Boogie Mites worked with Action For Children Spring Nurseries to roll out our School Ready Literacy and Maths Programmes across the group. Each setting identified a 'Music Champion' who attended a Boogie Mites train-the-trainer session and then became the trainer and project lead for their own setting.
Watch the video to see how a Boogie Mites train-the-trainer project refreshed music making at Cooperative Childcare.
Boogie Mites led a Train the Trainer training day for the Co-operative Childcare in June 2017. The training has been rolled out to all settings internally over the last 6 months. Feedback from trainers and settings is excellent. We look forward to working with Boogie Mites in 2018 to develop a parent involvement initiative.
Boogie Mites Trainers delivered Saturday training workshops for all Kiddi Caru Nurseries. All practitioners were invited to attend either the School Ready (3 to 5's) or Minis (2 to 3's) training workshop. The teams enjoyed the practical nature of the training and have been implementing the new songs and musical activities over the last 6 months.
Delighted that Bright Horizons will be rolling out the internal training in Scottish settings in 2019. We see Boogie Mites becoming part of the Bright Horizons proposition so will need all nurseries to have staff trained and be running weekly sessions.
Find out about practitioner training